Noon Warehouse - Mezzanine floor
Dismantling of mezzanine structure including lights and electrical wiring & conduit dismantling, removing of cartoon boxes and materials packing.
Supply and installation of steel platform including staircases. Modification for existing cable tray to be supported from underneath the platform (AFS stations) including wiring extension if required. Supply & installation of partition for the washroom to separate ladies/men toilets including plaster & pain.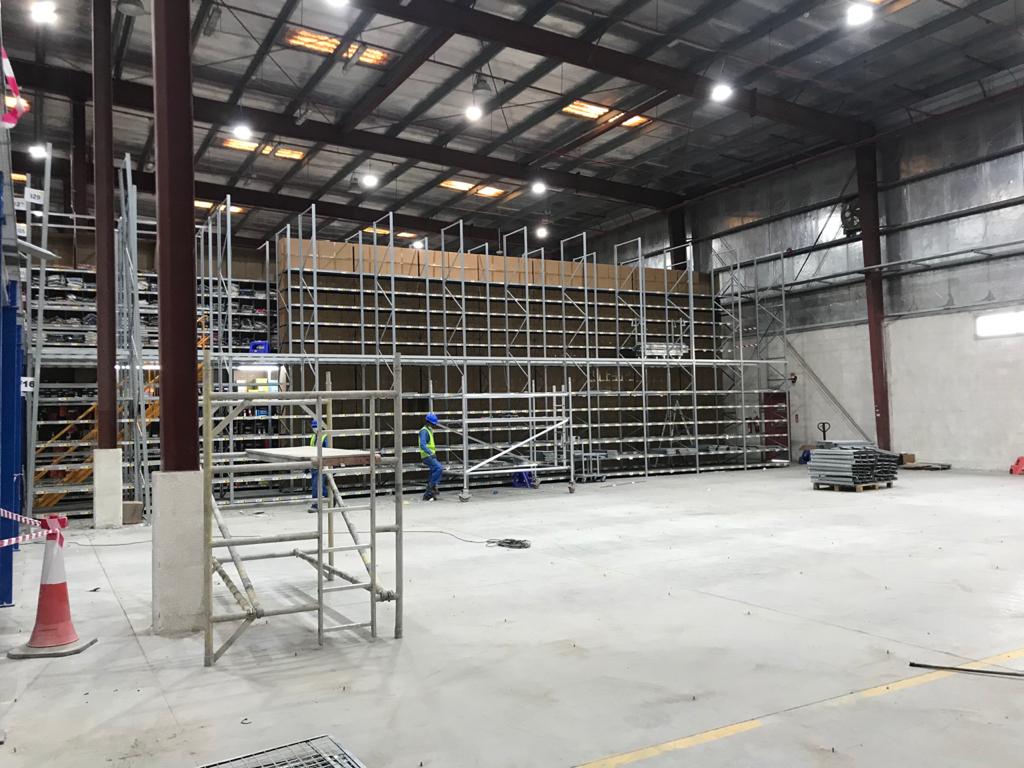 Type of Work:  Installation, fabrication

Project: Installation, fabrication of new steel platform for mezzanine floor in the noon warehouse

Location: Al Quoz Dubai, UAE

Client: NOON Dubai, UAE

Project Value : 1,500,000 AED

Completed : AUGUST 2021